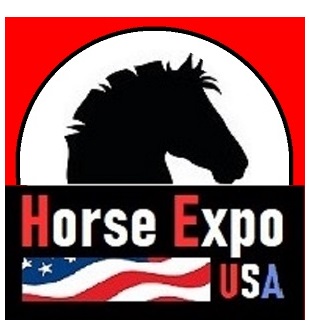 Horse Expo USA
America's ONLY Virtual Horse Expo. Horses for Sale Classified Ads, Equestrian Property for Sale, Horse Shows, Horse Expos, Equestrian Calendar. Horse Products, Horse Product Directory. Equine Directory. Equine Health. Horse.
Horse Barn Builders, Horse Barn Builder Directory, Amish Barns, Horse Barn Makers, Equestrian Facility Makers, Equestrian Facility designers, equine facility builder, horse fence, equine fence, horse health, equine supplements, horse riding tack, horse riding apparel, boots, riding gear, cowboy gear, cowboy tack.
Horse Classifieds. Horses for Sale. Horse for sale. Horse Property for Sale. Horse Property Classified Ads. Horse Expo USA is America's Horse Resource and Horse for Sale Classifieds. Post horses for sale for free. Find the equestrian products you are looking for in the best online horse directory. See thousands of horse properties for sale across the country. California, Texas, Oregon, Washington, New York, New Jersey, Florida, Kentucky, Tennessee, Idaho, Montana, Colorado, Arizona, Nevada, Louisiana, Kansas, Ohio, Michigan, Wisconsin, Rhode Island, Pennsylvania, Virginia, West Virginia, North Carolina, South Carolina, Georgia, New Mexico, Delaware, Vermont, Maine, North Dakota, South Dakota, Oklahoma, Wyoming, Indiana, Mississippi, Alabama, Maryland, Minnesota. Find a Horse Show, Cutting Event, Horse Expo, etc. in our Equestrian Events Calendar. Learn about new and innovative horse products in our Video Library and Articles and blogs. Western, English, Dressage, Trail, Endurance, Hunter, Jumper, Reining, cutting, Cow Horse. Equestrian events. Rodeo. Horse stuff. Horse news. Horse blog. Horse blogs. Equine Videos. Equestrian Videos, horse stories. Horse shoer directory. horse product directory. equine directory. horse products directory. horse barn builders directory. barn builder directory.
Horses for Sale Classified Ads
Cowgirl Bling – Belts, Boots, Jeans, Buckles, Jewelry Rural Home Decor & Gifts – for the Western Lifestyles Lover Dude Ranches and Western Vacation Destinations Saddles & Riding Tack
List your horse for sale for FREE! Click here to enter Horse Expo USA's Horse for Sale Classified Ads and search and sort through all our horse breeds
Horse Expo USA has carefully chosen several highly specialized Equestrian Property Agents and Brokers to help you find the perfect horse property in several popular areas – Southern California – Arizona and Oregon.
Welcome to Horse Expo USA. Since 1995 we've been serving America's Horse Loving Community – All Riding Disciplines, All Breeds WELCOME!
Find your next horse – or horse property! Explore our Everything Horse Directory and Product Articles.
List your Horse For Sale or Events for Free! List your Horse Property for Sale or advertise your Equine Business in Horse Expo USA's Horse Business Directory.
Start by selecting "Member Account" in the top menu bar. Create your account then select "add a listing" under the menu item of your choice. Or give us a call, we love to hear from you!
Stablecom@yahoo.com – 530-391-2113
Welcome to Horse Expo USA's Directory of Professional Equine Service Providers. Equine Transportation, Artists, Photographers, Real Estate, Equine Insurance, etc. Enter Directory here: Search and sort ALL our Equine Professionals! But first, check
If you are looking for an all-inclusive family vacation adventure that your family will never forget, you need to consider Colorado Trails Guest Ranch, set in the in the beautiful
Horse Expo USA includes all riding disciplines. Western, English, Dressage, Hunter Jumper, Endurance, Gaited horses and reining and cutting ranch horses. Horses are trained and ridden for practical working purposes such as in police work or for controlling herd animals on a ranch. They are also used in competitive sports including, but not limited to, dressage, endurance riding, eventing, reining, show jumping, tent pegging, vaulting, polo, horse racing, driving, and rodeo. (See additional equestrian sports listed later in this article for more examples.) Some popular forms of competition are grouped together at horse shows, where horses perform in a wide variety of disciplines. Horses (and other equids such as mules and donkeys) are used for non-competitive recreational riding such as fox hunting, trail riding or hacking. There is public access to horse trails in almost every part of the world; many parks, ranches, and public stables offer both guided and independent riding. Horses are also used for therapeutic purposes, both in specialized paraequestrian competition as well as non-competitive riding to improve human health and emotional development.
Horses are also driven in harness racing, at horse shows and in other types of exhibition, historical reenactment or ceremony, often pulling carriages. In some parts of the world, they are still used for practical purposes such as farming.
Horses continue to be used in public service: in traditional ceremonies (parades, funerals), police and volunteer mounted patrols, and for mounted search and rescue.
Riding halls enable the training of horse and rider in all weathers as well as indoor competition riding.
The horse (Equus ferus caballus)[2][3] is one of two extant subspecies of Equus ferus. It is an odd-toed ungulate
mammal belonging to the taxonomic family Equidae. The horse has evolved over the past 45 to 55 million years from a small multi-toed creature, Eohippus, into the large, single-toed animal of today. Humans began to domesticate horses around 4000 BC, and their domestication is believed to have been widespread by 3000 BC. Horses in the subspecies caballus are domesticated, although some domesticated populations live in the wild as feral horses. These feral populations are not true wild horses, as this term is used to describe horses that have never been domesticated, such as the endangered Przewalski's horse, a separate subspecies, and the only remaining true wild horse. There is an extensive, specialized vocabulary used to describe equine-related concepts, covering everything from anatomy to life stages, size, colors, markings, breeds, locomotion, and behavior.
Horses' anatomy enables them to make use of speed to escape predators and they have a well-developed sense of balance and a strong fight-or-flight response. Related to this need to flee from predators in the wild is an unusual trait: horses are able to sleep both standing up and lying down. Female horses, called mares, carry their young for approximately 11 months, and a young horse, called a foal, can stand and run shortly following birth. Most domesticated horses begin training under saddle or in harness between the ages of two and four. They reach full adult development by age five, and have an average lifespan of between 25 and 30 years.
Horse breeds are loosely divided into three categories based on general temperament: spirited "hot bloods" with speed and endurance; "cold bloods", such as draft horses and some ponies, suitable for slow, heavy work; and "warmbloods", developed from crosses between hot bloods and cold bloods, often focusing on creating breeds for specific riding purposes, particularly in Europe. There are more than 300 breeds of horse in the world today, developed for many different uses.
Horses and humans interact in a wide variety of sport competitions and non-competitive recreational pursuits, as well as in working activities such as police work, agriculture, entertainment, and therapy. Horses were historically used in warfare, from which a wide variety of riding and driving techniques developed, using many different styles of equipment and methods of control. Many products are derived from horses, including meat, milk, hide, hair, bone, and pharmaceuticals extracted from the urine of pregnant mares. Humans provide domesticated horses with food, water and shelter, as well as attention from specialists such as veterinarians and farriers.
,